This past week has been hectic, so I was not able to post much. Luckily, next week shouldn't be hectic, so I will definitely post more. Anyway, In My Mailbox was created by Kristi of
The Story Siren
. :D These books came from two separate contests.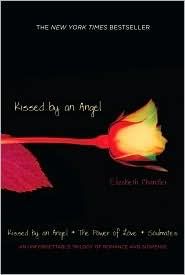 Kissed by an Angel Trilogy - Elizabeth Chandler
A love beyond life...a danger beyond doubt.
In a romantic and suspenseful collection of the New York Times bestselling trilogy, love's unbreakable bonds are put to the test.
When her boyfriend, Tristan, died, Ivy thought she'd lost everything, even her faith in angels. But now she's discovered that he's her guardian angel — his presence so strong that she can feel the touch of his hand, the beat of his heart. Ivy needs Tristan now more than ever because he knows she's in terrible danger. Only Ivy's guardian angel can save her now that his killer is after her.
But if Tristan rescues Ivy, his mission on earth will be finished, and he must leave her behind forever. Will saving Ivy mean losing her just when he's finally reached her again?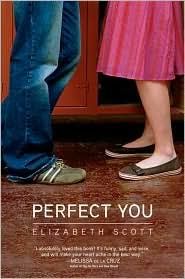 Perfect You - Elizabeth Scott
Kate Brown's life has gone downhill fast. Her father has quit his job to sell vitamins at the mall, and Kate is forced to work with him. Her best friend has become popular, and now she acts like Kate's invisible.
And then there's Will. Gorgeous, unattainable Will, whom Kate acts like she can't stand even though she can't stop thinking about him. When Will starts acting interested, Kate hates herself for wanting him when she's sure she's just his latest conquest.
Kate figures that the only way things will ever stop hurting so much is if she keeps to herself and stops caring about anyone or anything. What she doesn't realize is that while life may not always be perfect, good things can happen — but only if she lets them....