In My Mailbox was created by Kristi of
The Story Siren
.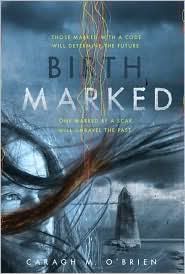 Birthmarked - Caragh M. O'Briend (ARC)

IN THE ENCLAVE, YOUR SCARS SET YOU APART, and the newly born will change the future.

Sixteen-year-old Gaia Stone and her mother faithfully deliver their quota of three infants every month. But when Gaia's mother is brutally taken away by the very people she serves, Gaia must question whether the Enclave deserves such loyalty. A stunning adventure brought to life by a memorable heroine, this dystopian debut will have readers racing all the way to the dramatic finish.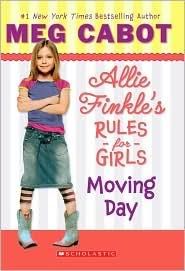 Moving Day (Allie Finkle's Rules for Girls)
When nine-year-old Allie Finkle's parents announce that they are moving her and her brothers from their suburban split-level into an ancient Victorian in town, Allie's sure her life is over. She's not at all happy about having to give up her pretty pink wall-to-wall carpeting for creaky floorboards and creepy secret passageways-not to mention leaving her modern, state-of-the-art suburban school for a rundown, old-fashioned school just two blocks from her new house.
With a room she's half-scared to go into, the burden of being "the new girl," and her old friends all a half-hour car ride away, how will Allie ever learn to fit in?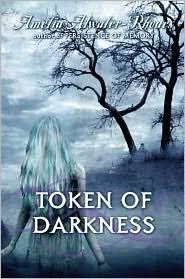 Token of Darkness - Amelia Atwater-Rhodes
Cooper Blake has everything going for him—until he wakes from a car accident with his football career in ruins and a mysterious, attractive girl by his side. Cooper doesn't know how Samantha got there or why he can see her; all he knows is that she's a ghost, and the shadows that surround her seem intent on destroying her.

No one from Cooper's old life would understand what he can barely grasp himself. . . . But Delilah, the captain of the cheerleading squad, has secrets of her own, like her ability to see beyond the physical world, and her tangled history with Brent, a loner from a neighboring school who can hear strangers' most intimate thoughts. Delilah and Brent know that Cooper is in more trouble than he realizes, and that Samantha may not be as innocent as she has led Cooper to believe. But the only way to figure out where Samantha came from will put them all in more danger than they ever dreamed possible.