Wishlust is where I will post a few books that are on my infinitely long wishlist. By infinitely long, I mean almost 600 books! Hopefully, you will find a book or two that seem interesting. =)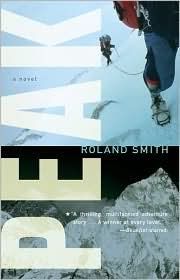 Peak - Roland Smith
After Peak Marcello is arrested for scaling a New York City skyscraper, he's left with two choices: wither away in Juvenile Detention or to go live with his long-lost father, who runs a climbing company in Thailand. But Peak quickly learns that his father's renewed interest in him has strings attached. Big strings. He wants Peak to be the youngest person to reach the Everest summit—and his motives are selfish at best. Even so, for a climbing addict like Peak, tackling Everest is the challenge of a lifetime. But it's also one that could cost him his life.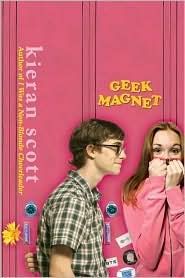 Geek Magnet - Kieran Scott
Everybody loves KJ. Especially the geeks. See, KJ Miller is super nice, smart, pretty, the stage manager of her high school's spring musical . . . and a total geek magnet. She's like the geek pied piper of Washington High, drawing every socially clueless guy in a five-mile radius. If only Cameron, the hottest guy in school, would follow her around and worship her the way her entourage of dorks do. Enter Tama Gold, queen of the popular crowd, and solution to all of KJ's problems. KJ is too nice, and the nice girl never gets the guy. Tama's ready to help KJ get cruel, ditch the dorks, and win Cameron's heart. But is KJ?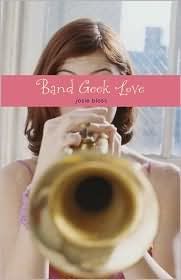 Band Geek Love - Josie Bloss
All band, all the time. That's how trumpet goddess Ellie Snow has made it to senior year. No drama, no dating. Just keeping lock-step within the safe precision of the Winslow Marching Band. She's a fierce section leader now, and so over the heart-crushing social disaster of her freshman year. No boy is going to ruin Ellie's shining moment-her senior solo performance at the homecoming game.
And then Connor Higgins shows up. Not even Ellie can resist the trumpet player who could be a model for Abercrombie & Fitch. It's a hook-up made in band-geek heaven! But Ellie's not ready to publicize their romance, not even to her best friends. After all, Connor's just a sophomore. What would everyone say? Breaking formation and revealing her true self would be like . . . marching on the field completely naked!
Then Ellie discovers the flipside of secrets and how it feels to be shut out by the ones she loves.