Wishlust is where I will post a few books that are on my infinitely long wishlist. By infinitely long, I mean almost 600 books! Hopefully, you will find a book or two that seem interesting to you. =)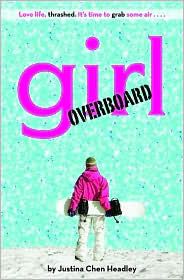 Girl Overboard - Justina Chen Headley
Everybody thinks Syrah is the golden girl. After all, her father is Ethan Cheng, billionaire, and she has everything any kid could possibly desire, right down to a waterfront mansion, jet plane, and custom-designed snowboards. But most of what glitters in her life is fool's gold. Her half-siblings hate her, her best friend Adrian's girlfriend is ruining their friendship, and her own so-called boyfriend is after her for her father's name. When her broken heart results in a snowboarding accident that exiles her from the mountains—the one place where she feels free and accepted for who she is, not what she has—Syrah must rehab both her busted-up knee, and her broken heart, and learn that she's worth her weight in real gold.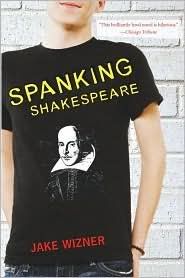 Spanking Shakespeare - Jake Wizner
SHAKESPEARE SHAPIRO HAS ALWAYS hated his name. His parents bestowed it on him as some kind of sick joke when he was born, and his life has gone downhill from there, one embarrassing incident after another. Entering his senior year of high school, Shakespeare has never had a girlfriend, his younger brother is cooler than he is, and his best friend's favorite topic of conversation is his bowel movements.
But Shakespeare will have the last laugh. He is chronicling every mortifying detail in his memoir, the writing project each senior at Shakespeare's high school must complete. And he is doing it brilliantly. And, just maybe, a prize-winning memoir will bring him respect, admiration, and a girlfriend . . . or at least a prom date.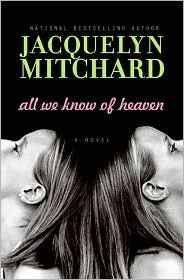 All We Know of Heaven - Jacquelyn Mitchard
Bridget Flannery and Maureen O'Malley have been BFFs since forever. Then a brief moment of inattention on an icy road leaves one girl dead and the other in a coma, battered beyond recognition. Family and friends mourn one friend's loss and pray for the other's recovery. Then the doctors discover they have made a terrible mistake. The girl who lived is the one who everyone thought had died.
Based on a true case of mistaken identity, All We Know of Heaven is a universal story that no one can read unmoved: a drama of ordinary people caught up in an unimaginable tragedy and of the healing power of hope and love.